...and this is why: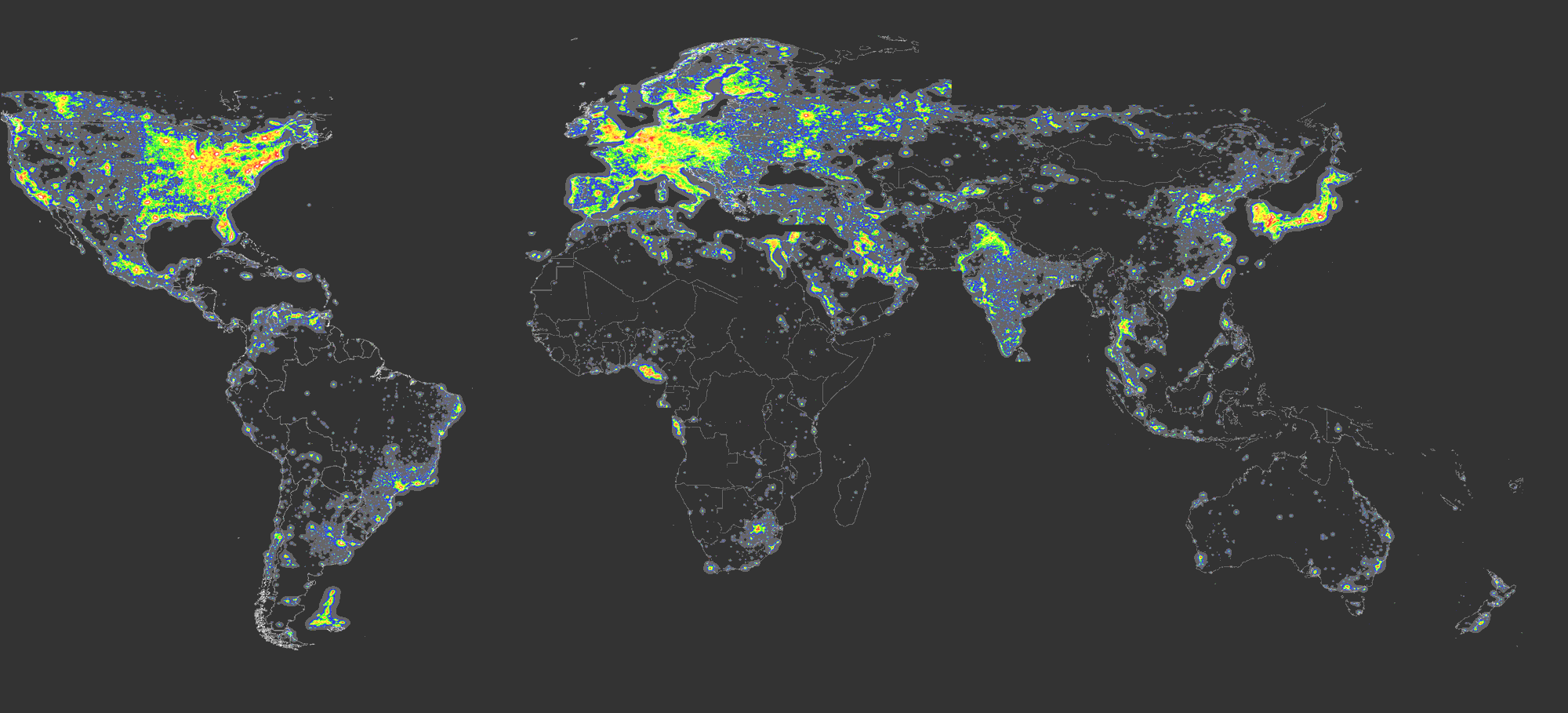 Click for bigger version
It's almost horrible to see just how much
light pollution
we got in the western world - even more so when you consider that not only does it mean we can't see the full magnificence of the night sky like I can here in South Sudan, but all that light is also wasted energy...
Yes, wasted. If we - both as a society and in our every day life - made a move towards lamps and light fixtures that directed the light where we need it and not anywhere else, we would not only get the stars back but also save a lot of electricity. Considering the cost of electrical power these days, I would say it's a win-win situation right there.